nikon z6ii review in the release of the Nikon Z6II, the company has made some significant improvements over its predecessor. The new camera is now more capable than ever, thanks to its improved autofocus system, better battery life, and increased resolution. In this review, we'll take a closer look at all the new features and see how they perform in real-world shooting situations.The Nikon Z6II is a great camera for anyone looking to get into photography or videography. It's easy to use and has great features for both beginners and professionals. If you're on the fence about whether or not to buy this camera, read this review first!
Nikon Z6 II Review : Introduction
The Nikon Z6 II is a highly anticipated mirrorless camera that builds upon the success of its predecessor, the Nikon Z6. With notable improvements and advanced features, the Z6 II aims to elevate the photography experience for professionals and enthusiasts alike. In this comprehensive review, we delve into the key aspects of the Nikon Z6 II, exploring its image quality, performance, handling, and new additions.
Featuring a 24.5-megapixel full-frame sensor, dual EXPEED 6 image processors, and an impressive autofocus system, the Z6 II delivers exceptional image clarity, speed, and accuracy. Its expanded ISO range, in-body image stabilization, and 4K video capabilities further enhance its versatility for various shooting situations.
The Z6 II retains the sleek design and comfortable grip of its predecessor, providing a familiar user experience. Notably, it introduces dual memory card slots, empowering photographers with increased storage capacity and flexible file handling options. The improved battery life ensures extended shooting sessions without interruption.
Additionally, the Z6 II offers seamless integration with Nikon's Z-mount lenses, taking advantage of the wide range of optics available. This opens up a world of creative possibilities, allowing photographers to explore their artistic vision with exceptional clarity and detail.
In this review, we will dive into the performance, features, and real-world usability of the Nikon Z6 II, providing insights and analysis to help you make an informed decision about this highly regarded camera. Join us as we examine the strengths and limitations of the Nikon Z6 II, uncovering its potential to transform your photography journey.
Design
If you're a current Nikon DSLR user, the Z6ii will be a very familiar experience. The camera body is extremely similar in shape and size to the Nikon D780, which will make existing Nikon users feel right at home. The top of the camera features a large OLED display that shows all your key shooting information, as well as a hot shoe for attaching an external flash. On the back of the camera, there's a large 3.2-inch touchscreen LCD that's great for reviewing your shots and changing settings on the fly.
The biggest difference between the Z6ii and other Nikon cameras is its new autofocus system. The Z6ii uses a hybrid autofocus system that combines phase-detection and contrast-detection autofocus to provide incredibly fast and accurate focus tracking. This makes it perfect for shooting fast-moving subjects, like sports or wildlife.
In terms of design, the Z6ii is a great camera for existing Nikon users who are looking for something new and different. The autofocus system is incredibly fast and accurate, making it perfect for anyone who wants to shoot fast-moving subjects. And, the OLED display on the top of the camera is extremely helpful for quickly checking your shooting information.
Features
Other key features include a 9 fps continuous shooting rate, 4K UHD video recording, an improved autofocus system with Eye AF tracking, and dual memory card slots (one UHS-II SD and one XQD).
On the outside, the Z6 II looks very similar to its predecessor. It's still a large camera, thanks to the large full-frame sensor, but it's not as bulky as some of Nikon's DSLRs. The handgrip has been slightly redesigned for better comfort, and there are now buttons on the top plate for direct access to key functions.
Performance
Announced: October 14, 2020
Sensor Resolution: 24.5 MP
Native ISO Sensitivity: 100-51,200
Sensor Type: BSI CMOS
Sensor Size: 35.9 × 24.0mm FX sensor
Optical Low Pass Filter: Yes
In-Body Image Stabilization: Yes
Image Processor: Dual EXPEED 6
Viewfinder: EVF, 100% coverage, 0.8× magnification, 3.6 million dots
Built-in Flash: No
Storage Media: 1 CF Express, 1 SD (UHS-II)
Max Continuous Shooting Speed: 14 FPS (12-bit lossless RAW @ single-point AF-C); 12 FPS (12-bit lossless RAW @ tracking AF-C); 10 FPS (14-bit lossless RAW)
Buffer Capacity: 124 shots (12-bit lossless compressed RAW)
Electronic Shutter: Yes
Shutter Speed Range: 1/8000 to 900 seconds
Focus System: Hybrid on-sensor phase detect with 273 autofocus points
Video Maximum Resolution: 4K up to 60 FPS, 1080p up to 120 FPS
LCD Type: 3.2″ touchscreen, up/down tilting, 2.1 million dots
Battery Life: 340 shots (CIPA)
Weight: 705 grams (1.55 pounds) body only, includes battery and card
Dimensions (L×H×D), Excluding Protruding Viewfinder: 134 × 101 × 70 mm (5.3 × 4.0 × 2.8 inches)
MSRP, Body Only: $2000
Image Quality
The image quality of the Nikon Z6ii is excellent. The camera has a resolution of 24.2 megapixels, which is more than enough for most photography applications. The images are sharp and clear, and the colors are accurately reproduced. There is very little noise in the images, even at high ISO settings.
Video Quality
When it comes to video quality, the Nikon Z76II is definitely a step up from Nikon z6 predecessor. It now offers 4K UHD resolution at up to 60p, as well as Full HD recording at up to 120p. The camera also has built-in 5-axis stabilization for smooth handheld footage.
Overall, the video quality is very good. The colors are accurate and the detail is sharp. The only downside is that there is some noticeable rolling shutter when panning or moving the camera quickly.
Battery Life
When it comes to battery life, the Nikon Z6II is a bit of a mixed bag. On one hand, its native battery only lasts for around 310 shots when shooting with the EVF or 240 shots when shooting with the LCD – both of which are fairly average numbers. On the other hand, however, the Z 6II is compatible with Nikon's EN-EL15c battery, which offers a significantly higher capacity of 2200mAh and therefore lasts for around 950 shots when used with the EVF or 750 shots when used with the LCD.
In terms of actual use, I found that I was able to get through a full day of shooting (around 500-600 shots) on a single charge with the EN-EL15c without any issues. If you're planning on doing a lot of video recording, though, you'll probably want to invest in an extra battery or two as the Z 6II only provides around 80 minutes of recording time when using the highest quality setting.
Overall, I think the Nikon Z 6II has pretty good battery life – especially when you consider that it's a mirrorless camera and therefore uses more power than your average DSLR. If you're looking for even more peace of mind, though, you can always pick up an external battery pack like the Vello PowerPack NB-13L which will give you an extra boost when needed.
Pros and Cons
When it comes to high-end mirrorless cameras, the Nikon Z6II is one of the best options on the market. But like any camera, it has its pros and cons. Here's a rundown of the Nikon Z6II's key strengths and weaknesses:
Pros:
• Excellent image quality. The Nikon Z6II produces stunning photos and videos, thanks to its full-frame sensor and powerful image processing engine.
• Fast performance. The camera is quick to start up, focus, and shoot. It can also shoot at up to 9 frames per second with continuous autofocus.
• Robust build quality. The Nikon Z6II is well-built and feels solid in the hand. It's weather-sealed, too, so you can use it in all kinds of conditions.
• The great thing about the Nikon z6ii is that you can charge it for photography at the same time you are shooting. Means you can use it while charging.
Cons:
• Expensive. The Nikon Z6II isn't cheap, especially when you add in the cost of lenses. If you're on a budget, there are cheaper options available.
• 4K video is cropped. When shooting 4K video with the Nikon Z6II, the sensor is cropped by 1.5x, which results in a slight loss of detail and field of view compared to other cameras that don't have this issue.
Nikon Z6 II for  Photography
Landscape
The Nikon Z6 II is a great camera for landscape photography. It has a high resolution sensor that produces stunning images, and the built-in vibration reduction system ensures that your photos are always sharp and clear. The camera also has a fast autofocus system that makes it easy to capture the perfect shot, even when you're shooting in low light conditions.
Sports & Wildlife
The Nikon Z6 II is a great camera for sports and wildlife photography. It has a fast autofocus system that can keep up with the action, and it also has great image quality thanks to its full-frame sensor. The camera is also weather-sealed, so you can shoot in all kinds of conditions.
This camera is 100 time for wild life and sports photographer because his camera  Continuous Shooting12 FPS are so good and fast for any fast moving photography . and that's budget camera.   
Nikon Z6 II for Low Light Photography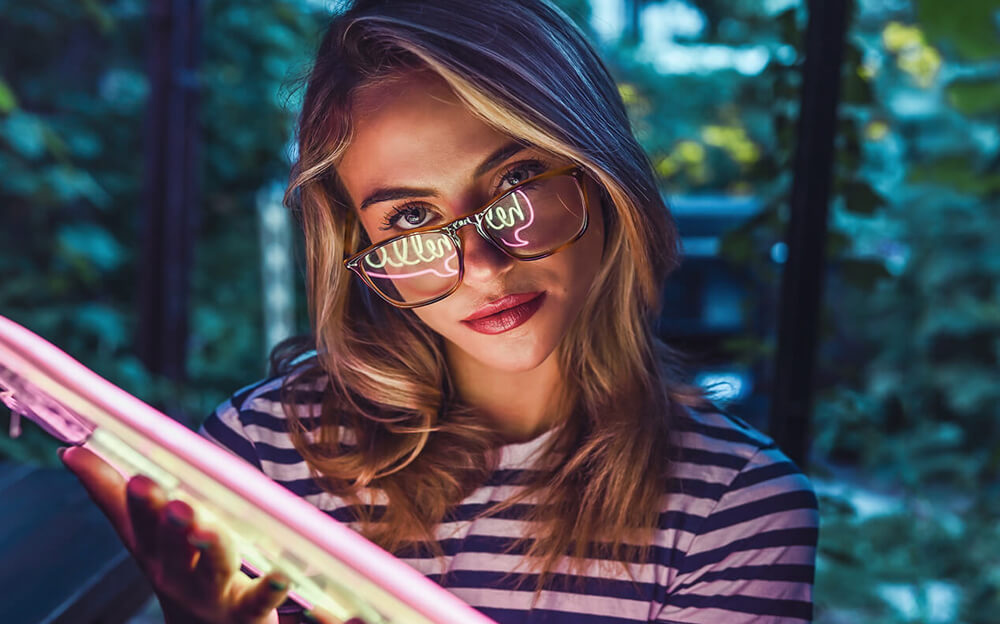 In low light, the Nikon Z6 II performs admirably. With a native ISO range of 100-51,200, it's capable of capturing clear images in even the darkest of conditions. When paired with an appropriate lens, the Z6 II is a great camera for low light photography.
One of the best features of the Z6 II for low light photography is its large sensor. At 24.5 megapixels, it's one of the largest sensors available in a full-frame mirrorless camera. This allows it to capture more light than smaller sensors, resulting in clearer images in low light conditions.
Another great feature of the Z6 II for low light photography is its advanced autofocus system. The camera uses phase detection autofocus, which is very effective in low light conditions. This ensures that your images will be sharp and clear, even in dim lighting.
Overall, the Nikon Z6 II is an excellent choice for low light photography. With its large sensor and advanced autofocus system, it's capable of capturing clear and detailed images in even the darkest conditions.
FTZ Adapter and Nikon Z Lenses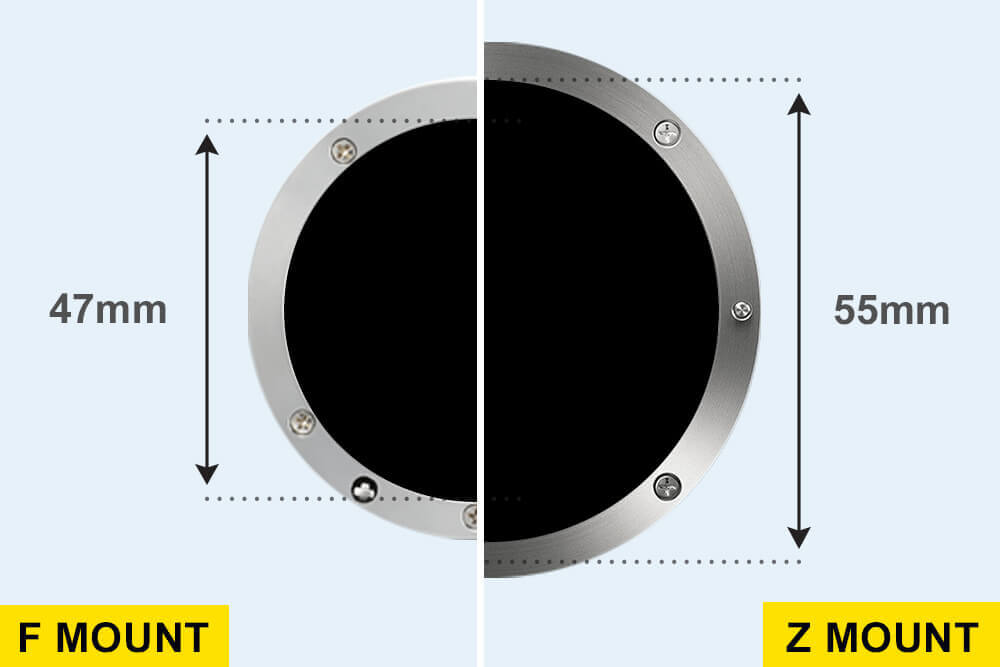 FTZ adapter is a great way to use your Nikon Z lenses on your FX-format DSLR. The FTZ adapter gives you the ability to use all of your Nikon Z-mount lenses, including the new Nikkor Z 24-70mm f/2.8 S lens, on your FX-format DSLR. The adapter also supports autofocus, VR, and other functions when used with Nikon Z lenses.
Conclusion
In conclusion, the Nikon Z6 II proves to be a powerhouse in the world of mirrorless cameras, delivering exceptional performance and image quality. With its advanced features, improved autofocus system, and impressive low-light capabilities, this camera is a versatile tool for photography enthusiasts and professionals alike. The robust build quality and ergonomic design further enhance the shooting experience, ensuring comfort and control in various shooting conditions. Additionally, the seamless integration of Nikon's Z-mount lenses expands creative possibilities and allows for stunning image results. Whether you're capturing landscapes, portraits, or fast-paced action, the Nikon Z6 II stands tall as a reliable and high-performing camera choice. Upgrade your photography game with the Nikon Z6 II and unlock new dimensions of creativity and precision.
Nikon official side = click here
FQA